Branding & Identity Development
Our proven process saves you time and frustration. 
BRANDING CAN SUCK. BUT IT DOESN'T HAVE TO.
Have you ever found yourself stuck in a branding meeting?
Maybe your company needs a refresh, and you're staring down a barrage of logo designs from internal teams. Or maybe your agency sends you 12 options with no real connection to your goals.
He likes blue. She likes triangles. You say one thing, they say another, and the whole thing changes back again.
How do you pick the right logo?
Because it's on brand.
But wait, you say. How do you pick a brand using your brand?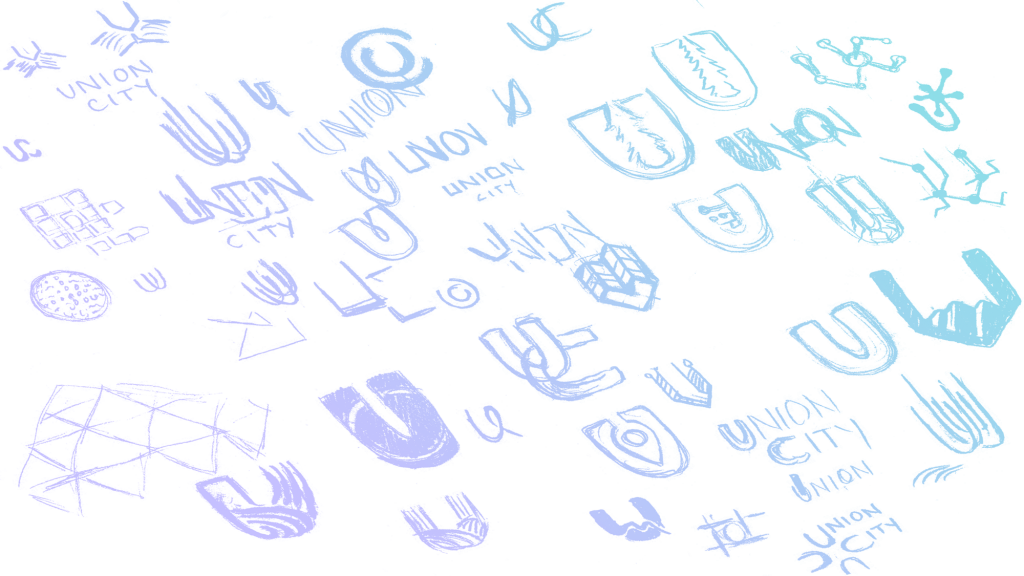 Union city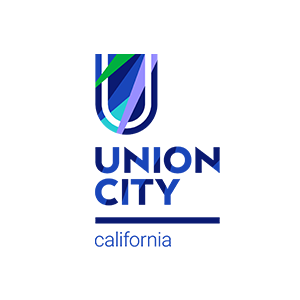 Recogni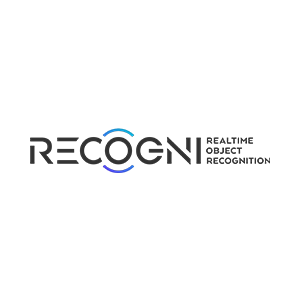 Chameleonlike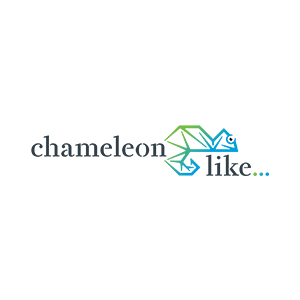 KittyHawk Logo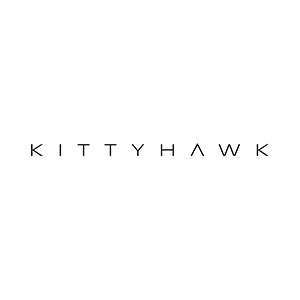 Our Brand Methodology
A brand is not just a name or a logo. A brand is a set of expectations, past experiences, stories, and relationships that, when taken together, create a perception. In short, a brand is a promise delivered.
The key to developing a great brand is to
Defer design. It's tempting to start with logo design but projects that start here end in mediocre results and the feeling that a better logo was always just around the corner.
Understand the WHY of your organization. What do you value? Why should someone choose you? What are you fighting for?
Define your brand using the language of business: words. Business people are trained in language – meaning it is far easier to debate and build consensus on ideas using words.
"What I loved is the process. They get to know the business, ask all the questions, not try to push their ideas. They want to understand who we are, what we stand for, what makes us different. That process set everything else up. Then we could work on our elevator pitch, content for the website, and even the way we talk internally as a team. It's more than just producing a piece of content—it's about our identity.

Darryl Brooker

LWX CEO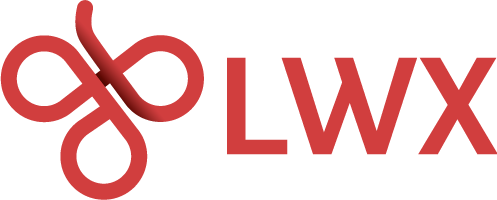 The Zooka 3Ps™ Branding Process
Through a series of workshops and exercises, we work with stakeholders to explore your Pillars, Personality, and Promise.
Audience Analysis
We start with a workshop where we understand the needs and desires of your customer
Competitor Analysis
It is important to understand how your competitors position themselves – this ensures you can be unique and different
Pillars, Personality, & Promise (3Ps™)
The Core of our Methodology involves defining the brand values (pillars) and personality of your brand. This is more than that what and how of your company but WHY people should join your tribe. This culminates in a brand promise
Visual
Identity
Armed with a shared understanding of the 3Ps, we can proceed with the design
Key Brand Messaging
Over the last 15 years, we've built a robust brand development methodology that defers design until after there is a shared understanding of your brand's key message. We then use that understanding both to create and evaluate the work.
Many brands focus on the basic aspects of WHAT they do, or HOW they do it.
Brands that focus on WHAT and HOW appeal to:
However, buyers of these brands will switch based on pricing, new features, and other factors. Facts and logic don't inspire loyalty. The analysis doesn't create relationships.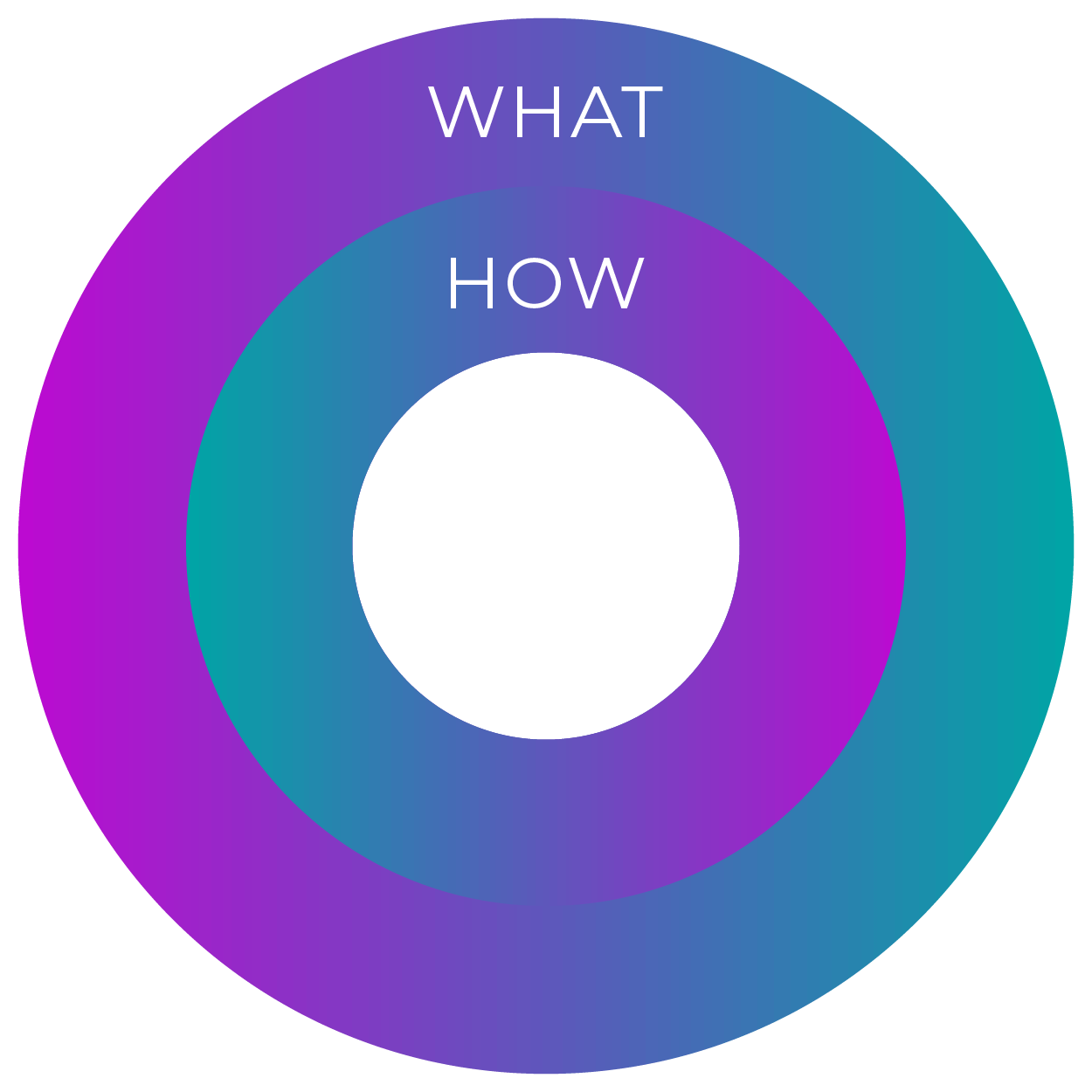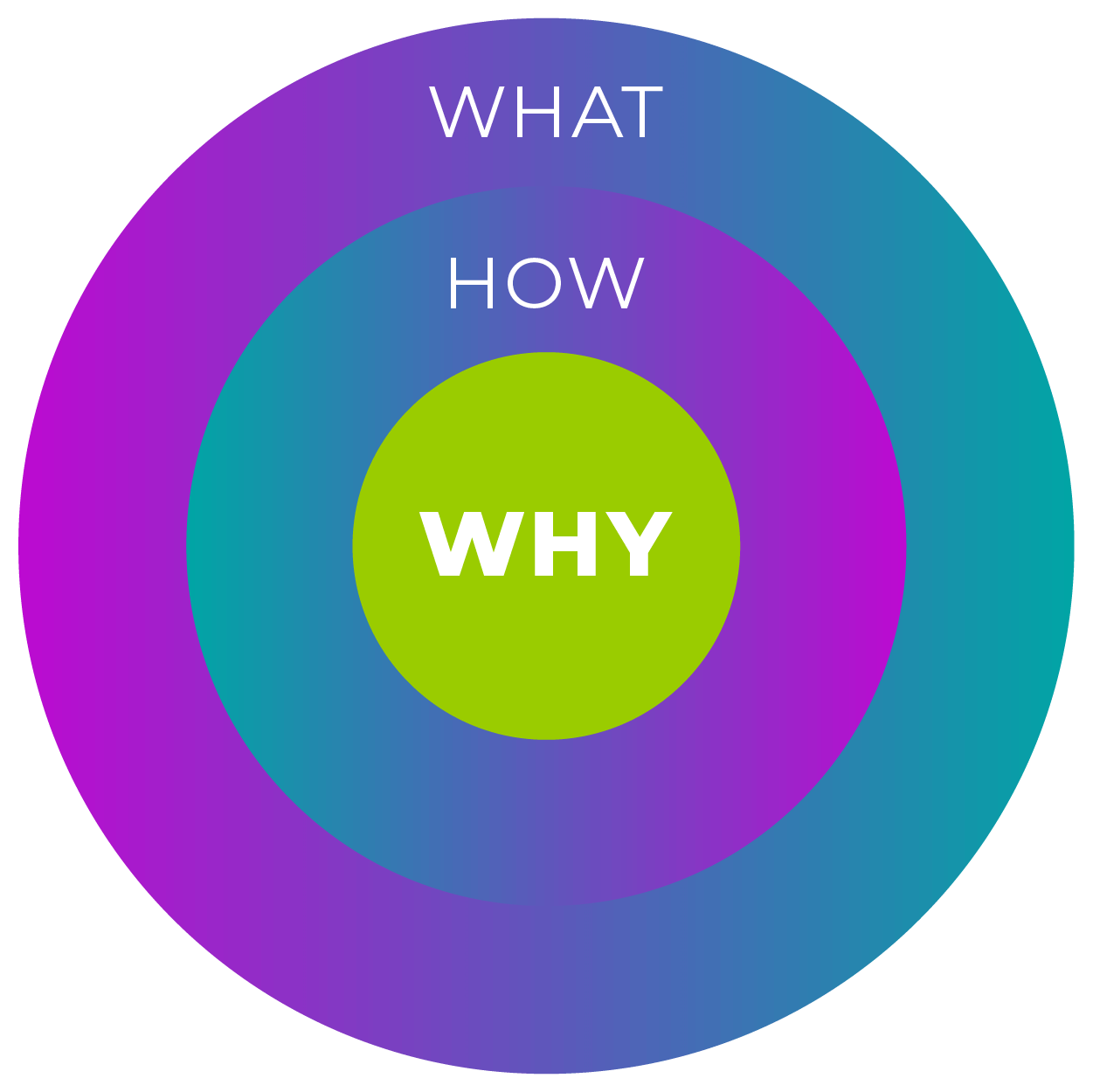 To create a strong brand we need to define your values.
The strongest brands focus on WHY they do what they do. They have a purpose. A mission. Brands that focus on WHY have an audacious goal and inspire customers to join them on their journey.
Brands with a purpose that answer "why" inspire:
If people believe they share values with your company, they are more likely to stay loyal.
"People don't buy what you do, they buy why you do it."
– Simon Sinek
Justify Bigger, Bolder, Stronger Choices for Your Brand
By focusing on the Zooka 3Ps™ first, we are building a tool that 
Provides clear direction

Measures results

Simplifies group decision dynamics

Enables engaging with much larger groups
The Zooka 3Ps™ Methodology creates clear, objective, written goals for designers.  In addition, it provides a clear set of objective criteria that we can use to measure the ability of the design to communicate these ideas.
This method encourages brands to think big, embrace their passions, and make bold choices about how they choose to define and communicate their identity.
In every single client engagement, the people we work with remarks on how the Zooka 3Ps™ process enabled them to justify bigger, bolder, stronger choices.
We will never ask…
"Which logo option do you like?"
Instead, we will ask…
"Which logo option best represents your 3Ps?"
"When your values are clear, making decisions becomes easier".
– Roy E. Disney
Capabilities
Our team of strategists, writers, and designers are experts at Brand Identity Development and everything else that goes along with a new Logo.
Brand Strategy
Audience Research and Consumer Insights
Brand Development, Positioning, and Strategy
Purpose, Mission, Vision, and Values
Identity Development
Name Development
Business Logo Design
Brand Guidelines
Brand Fonts
Brand Colors
Brand Style Guide
Supporting Brand Icons
Business Branding
Marketing Materials
Branded Promotional Products
Branded Social Media Templates
Powerpoint Templates
Slide Templates
More Amazing Branding and Identity Development
We are extremely proud of our work and love sharing the results. Our team collaborates with project stakeholders from concept to activation to help your brand shine all along the way.
Awards
The team took home a Gold MarCom award for Branding and Identity Development for the work we did for Union City, California.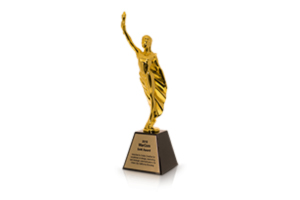 During our branding experience with Zooka, we could tell right away that the company is off the charts creative, but what really impressed me was the well-thought-out strategic approach to developing a brand and transforming it into marketing campaigns and programs. Very well thought out.

Tony Acosta | City Manager, Union City California
Other Services
Zooka provides a complete set of integrated services to help brands drive awareness and sales. We combine strategy and creativity in a data-driven approach that generates amazing results.